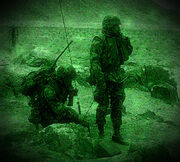 LOCATION: IRAQI DESERT, 0100 HOURS
HQ: Echo 1 come in.
Echo 1: Echo 1 reporting. Still no sign of convoy.
HQ: Any activity at all?
Echo 1: Negative, It's pitch black out here, nothing moving at all.
HQ: Stay alert. Insurgents may be in area.
Echo 1: Hold on… I see something. Johnson give me a spot…
[massive static]
HQ: Come in Echo 1. What do you see?
Echo 1: It's [static] the doors [static] blood [static]
HQ: Repeat, is there wounded?
Echo 1: N…[static] Wai…[static]… the… shot…. [gunfire then static]
HQ: Respond Echo 1. Whats going on?
Echo 1: [panicked tone] Oh god keep fir… [gunfire, static]
HQ: Echo 1… Echo 1 respond… Echo 1 respond!
REPORT: Another four man Army Ranger Team went out to the last location of Echo 1. What was found were several discarded M16 rifles, clips empty, the radio, smashed, and the remains of several Humvees. Blood was found inside the Humvees but no bodies or any other signs of struggle were found. The night vision camera was found 300 feet away from the Humvees. The only image found was the one shown. It is unknown what the figure in the back ground is or if it was some kind of defect on the camera itself
INVESTIGATION PHOTOS FROM THE DEPARTMENT OF DEFENSE, CLASSIFIED INFORMATION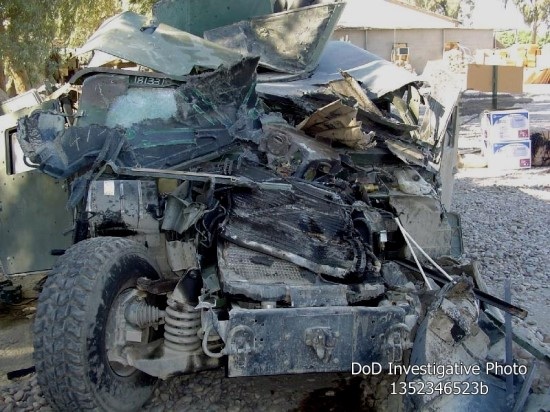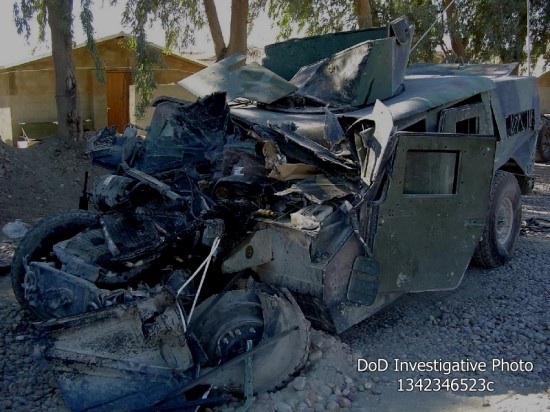 Ad blocker interference detected!
Wikia is a free-to-use site that makes money from advertising. We have a modified experience for viewers using ad blockers

Wikia is not accessible if you've made further modifications. Remove the custom ad blocker rule(s) and the page will load as expected.