Welcome to my first blog
I never believed in paranormal stuff..
But everything changed 2 years Ago,Welcome to my story:
I used to be a normal gamer and blogger,i was interested about many things about supernatural things and also about Strange unknown creatures.
After everything i checked, i saw strange Faceless man in a suit.I started Making Blogs about him.
I was so interested i was not sleeping. I Observed everything about him Checked Billions of Pictures,
And Started making a Blog in Website Called All.Tamashi.ge (From now on this is gaming site)(please don not visit)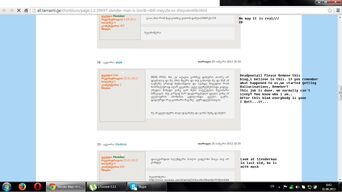 I started making blog:
Who he was,what was interesting and scary about him.
After one year, later i started making a bigger blog.
Blog 1:
I Add everything about slenderman about his abilities,about forms and other,
I Got really Scared but i never believed in it.
After Day I saw strange comments that people were scared and saw him,
It probably was joke for me. because i never believed in it.
Two hours later i checked my Blog
And i was shocked 1000 Viwes and 50 comments...
I checked every comment and Saw Something strange
Unknown person Aka Gigi: 
Deadpoolall(My old username) Dear boy, you should stop And close Blog. Because i believe in everything i used to be a friend,
A old friend. 
I got interested bu i didn't reply.
Blog 2:
I was getting many views and strange comments
Somebody was thinking that was not real! More like me -_-
Somebody was faking it..Pathetic 
But Person Gigi was strange:
Gigi: First of all let me show you something. I am next to your house checking every blog and every info with you. i know who you are!
Me: Who are you? What do you want? And this is impossible. 
Blog 3:
I got strange PM: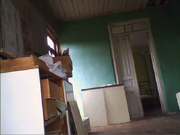 From Unknown guy I think it was Gigi? But no:
Well greetings my little child, i see you have many informations about HIM If you are interested Call me (Xxxxxxx)
Me: *I called him on my phone*
Strange male voice: Hello? I see you are interested Visit address:(xxxxxx) There is old house...Check something you will get interested and take.
Me: First of all! i do not trust you...Who ever you are? And...Why are you doing this?
Strange male voice: *call ended*
I was scared to go alone...and i called my friend nika
Nika: Um hello?
Me: How are you dude it's me nix?
Nika: What do you want? I am fine you?
Me: I have something to show you..
I told everything:
Nika: okay i am coming but quik okay?
Me: Okay... 
Nika and me visited adress and saw something strange Burned Diary
Nika: Dude * He was holding and reading diary*
me: *I toke it* Dude it is mine...
Nika was confused.
And we walked away from this old house
Blog 4:
I started Making a new blog and got a pm
From him again
Strange male: Well i see you found Locker but where is key?
Me: I probably ignored him
I finished blog 
And 
Started reading Diary
Korean diary
I have no idea who's diary it was. it was german living in korea
Working with some guy named huji gu..
I checked Calendar Some of days were Marked with operators symbol
Diray:
Subject: 324
Name: Unknown
From: unknown
Age: 45
Gender: Male
Subject 324:
Having hallucinations, Illusions coming to reallity for him. Brain injury amnesia and also Concussions. Saying thing:
Ich habe mit Gott gesprochen
gesichtslos
Alleine
Translated:I have spoken with god
Faceless
Alone
Black suit and tall 
---
I saw that other pages burned...I save diary
and get a call from Somebody:
Check again..you will find it
I started getting scared talked about this.
I told my father everything,
He said to leave and quit everything 
I finished with BLOG 5
Blog 5:
I finished it and get pm from Person aka Gigi
You need to check building again you forgot something
Me: I answered with No....but i wanted to know more
Me: I ran to old building. and saw a note... The Schlankwald
Now i was thinking i am getting pranked by my friend but
No...
..............................................................
This is part 1 my first blog thanks for reading
I swear a god it all happened
Ad blocker interference detected!
Wikia is a free-to-use site that makes money from advertising. We have a modified experience for viewers using ad blockers

Wikia is not accessible if you've made further modifications. Remove the custom ad blocker rule(s) and the page will load as expected.