Nothing extrodinary has happened these last few days. Thank god haha. Only found a few things from the blackouts. Just some pictures, one is now my avi, all were silly pictures like that so it couldnt have been too bad a time. I do have a fractured toe, from sleepwalking or something which is a bit odd and hurts like a bitch.
I do remember going for a hike though. through some forest. I dont know what happened but I do have a few photos, nothing out of the ordinary that I can see in them though. 
So thats it. Everything is ok, i'm keeping busy, keeping upbeat. Hopefully that was the last of the strangeness.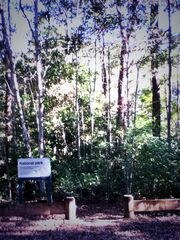 Ad blocker interference detected!
Wikia is a free-to-use site that makes money from advertising. We have a modified experience for viewers using ad blockers

Wikia is not accessible if you've made further modifications. Remove the custom ad blocker rule(s) and the page will load as expected.