Ad blocker interference detected!
Wikia is a free-to-use site that makes money from advertising. We have a modified experience for viewers using ad blockers

Wikia is not accessible if you've made further modifications. Remove the custom ad blocker rule(s) and the page will load as expected.
Back to main navigation
Faction
Group: KH
Gender: Male
Design: Humanoid
Archetype: Skull
Profile
Name: Nikolai
Class: Red Skull
Ability: Special skill power increased by 30%, but 50% more SP is used for specials.
Music: Default Music
Image: Default Image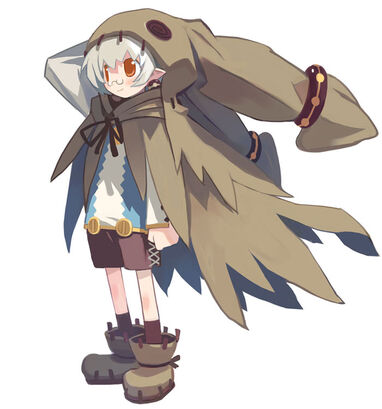 Team member: Not selected
Stats
Lv: 105
HP: 2567
SP: 2027
ATK: 500
DEF: 620
INT: 2950
RES: 2090
HIT: 1547
SPD: 992
Logistics
COUNTER: 0
MV: 3
JM: 15
TW: 3
CRIT: 19%
Elemental affinity
FIRE: 25%
WIND: -18%
ICE: 75%
Weapon Choice
Staff: 1: B
Aptitude
HP: 75%
SP: 115%
ATK: 70%
DEF: 80%
INT: 120%
RES: 105%
HIT: 100%
SPD: 110%
Skills
Ice: 1 [INT] {WATER}
Mega Ice: 1 [INT] {WATER}
Equipment
Weapon: Dark Nebula (RARE)
Armor 1: Testament (LEGEND)
Armor 2: Crosshair (RARE)
Armor 3: Holy Orb
Master
No one
Student
No one