1pxv/J4M0ujNfkJ81
Back to main navigation
Overview
Name: Existence
Description: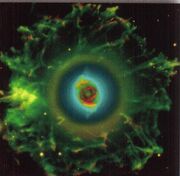 The entirety of all Outer Gods, Elder Gods, and Ancient Ones. It is the pinnacle of true power and when it becomes one, it becomes existence altogether. As an opponent of battle, Existence can only be seen as the ultimate challenge of facing the entirety of a universe itself. Not to be taken lightly; Existence is the absolute strongest.
Difficulty: 11/10
Attacks
Reality Rupture
Abilties
True Understanding: After taking damage from a special attack, Existence is now immune to future uses of the same attack
Genesis: Existence damages all opponents on the beginning of the first turn
Current Level
9999
Battle Theme
Defeated by
Currently undefeated
Ad blocker interference detected!
Wikia is a free-to-use site that makes money from advertising. We have a modified experience for viewers using ad blockers

Wikia is not accessible if you've made further modifications. Remove the custom ad blocker rule(s) and the page will load as expected.