Ad blocker interference detected!
Wikia is a free-to-use site that makes money from advertising. We have a modified experience for viewers using ad blockers

Wikia is not accessible if you've made further modifications. Remove the custom ad blocker rule(s) and the page will load as expected.
Back to main navigation
Faction
Group: KH
Gender: Male
Design: Humanoid
Archetype: Gunner
Profile
Name: Era
Class: Gunner
Ability: When allies attack following Era's attack that turn in the same sequence, they have 100% accuracy.
Music: Not selected
Image: Default Image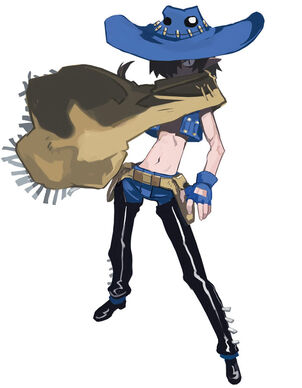 Team member: Shenegamy
Stats
Lv: 110
HP: 2855
SP: 693
ATK: 499
DEF: 593
INT: 493
RES: 704
HIT: 2119
SPD: 2432
Logistics
COUNTER: 4
MV: 10
JM: 25
TW: 4
CRIT: 12%
Elemental affinity
FIRE: 50%
WIND: 25%
ICE: 0%
Weapon Choice:
Gun: 5: S
Aptitude
HP: 90%
SP: 110%
ATK: 85%
DEF: 85%
INT: 80%
RES: 100%
HIT: 120%
SPD: 110%
Skills
Tri-Burst: 4 [SPD + HIT]
Dark Matter Ether: 5 [SPD + HIT]
Equipment
Weapon: Noche Triste
Armor 1: Dawn
Armor 2: Dusk
Armor 3: Night
Master
No one
Student
No one
Rank
Rank: D