Yesterday and today I have felt better then I have in weeks. My paranoia has weakened exponencially and i'm feeling more at ease. I don't know what this means, or if it is important, but the ends justifies the means right now. How long this will last, I cannot say, but i hope it lasts a while...oh, I suppose I'll take this time to give out a bit of information I left hanging earlier. Very soon I will begin a series of youtube videos about myself and my other slendyfriends. It'll just be about us trying to scare the living hell out of freshman, haha~ I know theres a demand for that sort of stuff. Well thats all for today. Yours truely,
Dial-Tone
PS- Heres a picture for your brief viewing pleasure~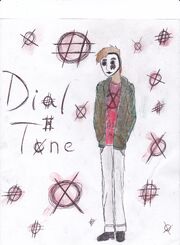 Ad blocker interference detected!
Wikia is a free-to-use site that makes money from advertising. We have a modified experience for viewers using ad blockers

Wikia is not accessible if you've made further modifications. Remove the custom ad blocker rule(s) and the page will load as expected.