THE EVOLUTION, YOU SAW ME!, 10/11/12 THE DATE, I'M CONNECTED TO YOU! AND YOUR FRIEND
SEE, THE BOOK, THE MARK, WWll YOU KNOW!
OBJECTIVE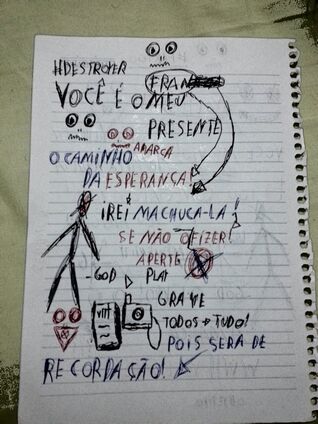 YOU ARE MY PRESENT, THE WAY OF HOPE.
I WILL HURT HER
IF YOU DONT!
PRESS PLAY
TAPE
EVERYONE-ALL
IT WILL BE YOUR MEMORY
The language of these messages is Portuguese from Brazil, my native language.