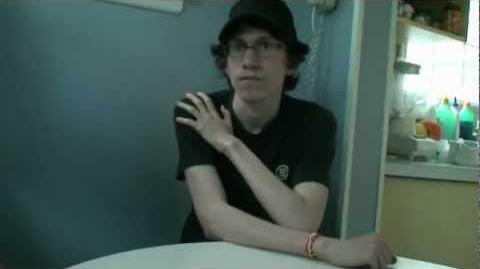 Our Meet-up is the thirty-sixth video in the TribeTwelve series.
Description
"I met up with the guys over at DarkHarvest00 and we agreed upon trying to set me up an interview with the secret organization, the Order, to inquire about Mary Asher."
Transcript
Analysis
At the end of the video theres an image of what appears to be The Order in a picture with the words: WHAT FOOLS YOU ALL ARE.
External links
Trivia
after Noah revealed the names of Chris and Greg in the events of this video, both of their parents were killed.
Gallery