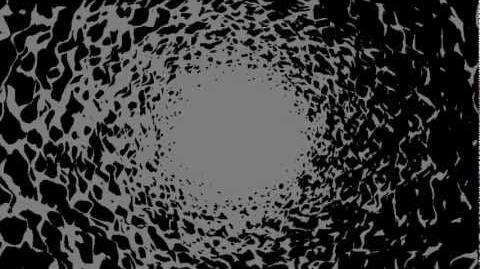 INTERCEPTION is the thirty-ninth video in the TribeTwelve series.
Description
VEhJU0lTTlRPVkVSTUFYV0VMTA0KaA0KaQ0Kcw0KaQ0Kcw0KZg0KYQ0Kcg0KZg0Kcg0Kbw0KbQ0KaQ0K­dA
Transcript
(Given that this is an "Observer" video, there are no spoken words to transcribe; the below is the text that appears in the video in chronological order)
CONGRATULATIONS
THE GAME IS OVER
YOU WIN
THANKS FOR PLAYING
WE RELEASE YOU
YOU ARE FREE NOW <After Seconds>
NOT
HA HA HA
FOOLED YOU
HUMORING YOUR INTELLIGENCE
IS VERY STIMULATING
AND FUN
BUT GUESS WHAT?
TIMES UP BITCH
NOW LETS SEE
WHAT YOU HAVE FOR US?
WHATS THIS?
NO JOURNAL?
PITY
NOAH MAXWELL
WE ALL COUNTED ON YOU
OH WELL
YOUR SAGA ENDS HERE
IT HAS BEEN FUN
EVEN THOUGH
I HATE TO SEE YOU GO
IVE TAKEN QUITE A FANCY TO YOU
BUT
THERE ARE INNUMERABLE CANDIDATES
AND INNUMERABLE SESSIONS
YOU WILL NOW BECOME
[transmission cuts out, Firebrand's face briefly appears and he begins "speaking"]
Noah. I am Firebrand of the Collective.
I've managed to cut him off for now.
I'm speaking to you now through a brief window of clarity.
It's taking me a lot of strength to relay this information to you and I only have a small window of time to do it, so heed these words.
Your grandfather possesses the journal of Sebastian Kraus along with some other items in an old ammunition box.
Whoever possesses this augmented tome is protected from our wrath because it contains [redacted] The blade is [redacted]
You must protect it at all costs. Do not let it fall into the hands of the Collective, or it's all over.
Once you have the relic, you must also find Mary Asher's safe. It's very important that you find it. Inside is Ro[redacted]
When the time comes to send the journal to Robert, you'll know. Just remember, I'm here to help you.
Milo will send you his journal. I will make sure of that.
Never give up. Never stop until you win. You can do this, we can do this. You may not know me yet, but you need to trust me.
I know what needs to be done. After all, I'm your best friend. We a[redacted]
Please forgive me for the omitted text. I'm unable to relay certain information because the Administrator will not allow it, but I've always been there for you.
I've been inserting hidden messages in some of your videos for a while now. And don't you remember that special quote, the one from your childhood?
"The truth lies within. The river's flow is where it begins. When the dawn breaks the soul awakens."
It is more meaningful than you know, but I have no time to explain. The Observer will now try to transport you to our realm, but I will attempt to redirect you elsewhere.
Then, I will go back [redacted] stable time loop. The Collective [redacted] and form paradoxes that result in [redacted]
[redacted] our own saviors and enslavers. [redacted] can command this realm, and us as extensions [redacted]
So the game isn't over, Noah. I'm on your side. Together, we can destroy the [redacted] I have seen the [redacted] and it is beautiful.
[Observer regains control]
SHUT THE FUCK UP
HE IS NOT ALLOWED TO DO THIS
HE HAS NO PERMISSION TO INTERCEPT MY PRIVATE BROADCAST
IGNORE THAT FOOL
IT SEEMS THAT HE HAS JUST TORN A HOLE IN YOUR DIMENSION
THIS IS RUINING EVERYTHING
SO UNFORTUNATELY
WE CANNOT TAKE YOU NOW
NO MATTER
YOU WILL STILL JOIN US
SOONER OR LATER
IT IS YOUR DESTINY
YOU ARE SAFE FOR NOW
HOWEVER
WE ARE NOT AMUSED
RETURN THE JOURNAL TO US
AND THIS CAN ALL END
BUT IF YOU DO NOT
INSANITY WILL RULE YOUR MIND
BECAUSE
DO YOU KNOW WHATS WORSE THAN KNOWING WHEN THE CLOCK STOPS?
NOT KNOWING
Analysis
The description is a text encoded in Base64, decoded it reads:
THISISNTOVERMAXWELL
h
i
s
i
s
f
a
r
f
r
o
m
i
t
This video was posted initially as a private video to the TribeTwelve YouTube account by someone other than Noah during his 11/11/12 livestream. Presumably it was intended to "intercept" the livestream (or to intercept Noah), as implied by the title, in a similar fashion to the INTERRUPTION video from the 8/29/11 stream, though only the audio was played during the livestream, presumably due to technical difficulties.
Much of the video is in the same style as other Observer videos, however from 2:09 to 3:32, the "speaker" is changed to Firebrand , implying that Firebrand has interrupted Observer's "broadcast", marking the first time that Firebrand has openly "communicated" with Noah. It reveals a great deal about Firebrand, and the contents imply that he is a friend from Noah's past who desires to help Noah, against the intent of the Collective.
Notes & Speculation
The songs that are reversed (with some having their pitch lowered) in order are:
Chariots of Fire (Vangelis)
State of The Art (Gotye)
The Devil is in the Details (Boards of Canada)
The Other Side (Pendulum)
The part of The Other Side played is: Come down to the other side Come with us through the gates of hell We will drag you from where you are To where you belong.
External links
Gallery