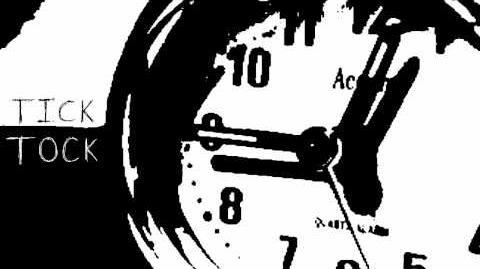 HELLOTHERE is the fifteenth video in the TribeTwelve series.
Description
"hellotherehellotherehellotherehellotherehellotherehellotherehellotherehellotherehellotherehellotherehellotherehellothere wearewaitingforyounoah"
Transcript
HELLOTHERE
NOAH
YOUWILLCOMETOUS
ALONE
FOLLOWTHEPATH
ABANDON
ABDICATE
SUCCUMB
SUBMIT
TIMEIS
RUNNINGOUT
IMPATIENT
TICK
TOCK
FINDUS
MAKEA
WISH
WATCHES
WAITS
FORYOU
Analysis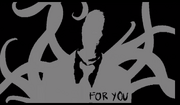 Noah is aware of this video: "I'm leaving up on my channel so I can always look back and make sure that it exists to reassure myself that I'm not crazy."
It can also be inferred that his account could have been also hacked by an unknown person or been posted upon while Noah was away, sleeping, or somehow incapacitated.
A second possibility is that Noah posted this while under the Observer's influence.
The part of the video that begins at 0:59 is footage of Milo wandering around Noah's kitchen in Submission 3, but filmed from a different angle. It is possible that The Observer or someone else was recording him
At the end of the video, a white Slenderman with obvious tentacles appears on a black background, with FOR YOU in black at the bottom right corner of the image.

The reversed, slowed down song that plays during the Observer video has not yet been identified, but it appears to be some sort of piano tune.
One part of the video possibly may show a train, because it shows trees whizzing by a row of windows. This scene could be predicting the future, because in one later episode, Noah takes a ride on a train, pointing his camera at the windows while trees whiz by.
Gallery
External links