Ad blocker interference detected!
Wikia is a free-to-use site that makes money from advertising. We have a modified experience for viewers using ad blockers

Wikia is not accessible if you've made further modifications. Remove the custom ad blocker rule(s) and the page will load as expected.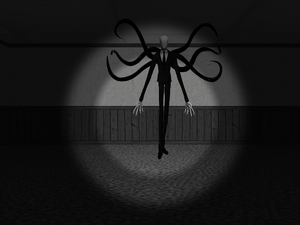 Slenderman
is a short simple-graphics game created in the 64Digits scary-game-making competition in October of 2011. The game is mostly based around the common
tropes
of the
Slender Man
mythos
, with the player attempting to locate items in an explorable and semi-interactive environment consisting of a house and its surroundings. The game features a character similar to 
Masky
 from the
MarbleHornets
ARG
and
Slender Man
.