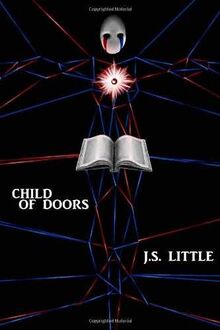 Child of Doors is a horror novel written by J.S. Little and published by Wolf on Water Publishing[1]. It follows Arc Litchfield, an aimless 21 year-old that meets the girl of her dreams only to have to face a certain tall faceless man that is stalking both of them.
The book was released on April 28, 2014[2]
Plot Synopsis
From Amazon.com:
Nothing about the night Arc Litchfield's mother died is certain for her, except for the blood and the light. Passed through a host of foster families, her childhood unfolded in a series of snapshots where she never smiled. Then she meets Aimii, a Tesla-loving rebel who shares her distrust for the world, and everything changes. But the darkness surrounding Arc has begun to spread, and she starts to see Him everywhere she turns. He is a predator moving through the world, who has hunted mankind for eons. He is the shadow man whose limbs are stretched too long; the man whose face is only smooth, white flesh. Arc knows she has been chosen by him, and that escaping will not be easy. The secrets of Arc's childhood and His existence unravel before her, and Arc and Aimii are left with only one choice: Escape, or die trying.
Notes
Name Change
The Slender Man is never mentioned by that name, but like Marble Hornets he is known by an in-universe name: The Null King. The Facebook page confirms that this is part of the Slenderverse.
Possible Links to Waukesha Stabbing Case
While most commentors have stated that there are no parts of the Slenderman Mythos that match the statements of the accused assailants wish to kill to please Slender Man this work contains notably similar plot points that may be the source of those beleifs. In the book, it has been noted, that the "blanks" (proxys) are compelled to kill as they have been abandoned by Slender Man. The "blanks" want to kill those that Slender Man is slalking in the hope that he will be forced to accept them as replacements and to prove they are worthy of him.
There is also the matter of the "sanctum" in the middle of the woods where one of the characters is taken by Slender Man. It is a constantly-shifting house that is described as something like a mansion and is implied to be a place that all of Slender Man's victims experience a form of psychic test and if they fail they are dumped back into the world as a "blank" that generally dies from the physical and emotional shock, only a few survive and those always have some degree of brain damage.
These two aspects seem to be combined in the Waukesha Case given the assailants desire to kill impress Slender Man enough to be taken to the mansion in the woods. Even though the book was only recently published, versions have been released as a 'beta' novel last year on SlenderNation.
Trailer
References