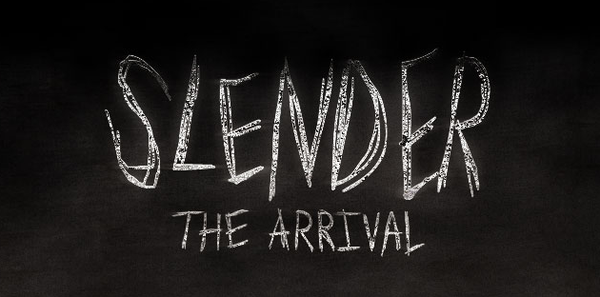 No higher resolution available.
                                                Slender: The ArrivalEdit
       The Arrival is the newest Slender game, in which you play as Lauren, the daughter of Kate who is assumed to be the girl in the original game Slender: The Eight  Pages. Lauren is documenting the whole experience on her video camera, which you start out with.... this allows you to zoom in and out to examine things from a safer distance. You start out getting out of your car which has crashed in to fallen tree, you must travel down the path and find a place to stay before it gets dark out. You eventually will stumble upon a house: which just happens to be Kate's house. You find a note that tells you to head to the woods, find the flashlight and set out. Of course it wouldn't be a Slender game if you didn't have to find any pages. Collect the eight pages in the woods then you must run for your life from Slender man. After you make your escape you wake up at the entrance of the forest and it's daylight. From there you walk down towards the closed mines, you must walk into the mines and turn on all six generators whiel running from both Slender man and also Slender woman, who actually attacks you physically instead of Slenderman who just kills you with a single glance. The graphics are very good in this version and of course many gamers on Youtube have already started to play this such as: PewDiePie, MarkiplierGAME, HassanAIHajry, TobyGames, DanQ8000, and many more. This is truly a great game with strange twists and fun places to explore. It's worth the time to download and play this great edition to the family of Slender games.
File history
Click on a date/time to view the file as it appeared at that time.
Ad blocker interference detected!
Wikia is a free-to-use site that makes money from advertising. We have a modified experience for viewers using ad blockers

Wikia is not accessible if you've made further modifications. Remove the custom ad blocker rule(s) and the page will load as expected.