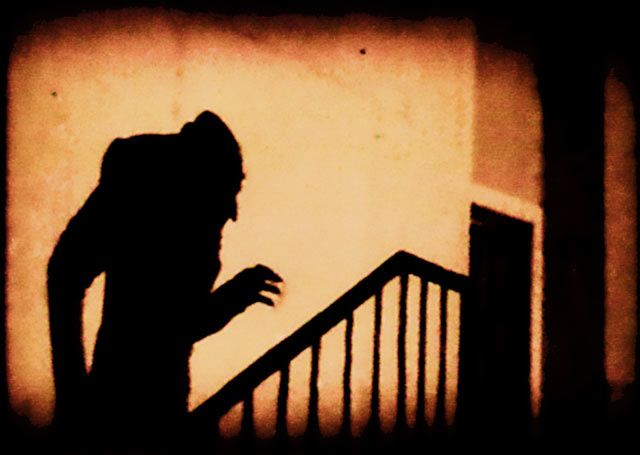 No higher resolution available.
Description
Edit
Nosferatu (or Count Orlok) was the main antagonist in the 1922 German Silent Film Noseferatu, eine Symphonie de Grauens . In the movie, being a unauthorized variant of Count Dracula, the production team had to change the word Vampyre to Nosferatu (Romanian for "unclean soul"), and Count Dracula to Count Orlok. 
Living in the Capathian Mountains in an abandoned castle, Count Orlok is a seemingly normal human by day, and a full fledged Nosferatu by night. When a stranger pops by named Hutter, he welcomes him into his castle for the night. When Hutter accidentally cuts himself at dinner, Orlok goes to drink the blood spilt, but Hutter retracts his hand, revealing Orlok's Nosferatu. Unfortunately for Hutter, he does not realize this sooner, and when he wakes up in the morning, he has puncture wounds in his neck, which leads Hutter to finally realize that Orlok is Nosferatu.
Read the full story here.
File history
Click on a date/time to view the file as it appeared at that time.
Ad blocker interference detected!
Wikia is a free-to-use site that makes money from advertising. We have a modified experience for viewers using ad blockers

Wikia is not accessible if you've made further modifications. Remove the custom ad blocker rule(s) and the page will load as expected.